Post by lambrettadave on Jan 2, 2013 10:37:17 GMT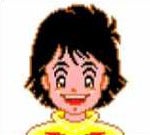 Fun game, the control takes a bit of getting used to, but those familiar with The Ninja should know the drill with the clunky diagonal-centric movement. It was kind of annoying that you couldn't fully turn around to shoot the baddies, but since they couldn't do that either it made it kind of moot. The last boss is pretty fun but man, it can be annoying with all these bombs being thrown at you from every which way.
I played through both Rambo and Secret Command just to see the differences, and gameplay-wise there is NOTHING different in the least bit, even down to the main sprite (shows how much SEGA was originally going after Rambo in the first place...). The only differences were in the start screen image and the small images that fill the little film frame after each level. In Secret Command they are more golden and are inexplicably pictures of a Sphinx (getting closer in on the Sphinx as you advance). The Rambo pictures make more sense and are culled more from the film (Rambo tying the headband, carrying a bow, etc.). The endings to both games are identical, but that makes sense because by the end Secret Command kind of abandons that Sphinx thing and just focuses on the usual American war machismo with (SPOILER) the copters coming in over the sunset.
What I probably found most humorous was that in the end credits it specifically makes mention of two songs, giving attributes to the composer, lyrics(!) and production. I didn't play this in FM, but I doubt these songs have any lyrics in them there...kind of weird that they'd credit the lyricist here for some blips and bloops. Sega Sound is credited as the studio...anyone have any more background on this?
Anyway, 'twas a good time and I'm glad to have finally played it. I should rip through the game's spiritual brother, Time Soldiers, sometime in the near future. Thanks for the recommend and write-up, lambrettadave!
Since first doing this I too have basicly cheated my way throught this game in a emulator, if I had have an Pro Action Replay for me master system i would have used that rather than a computer.
Glad you liked it