Post by ian on May 31, 2009 22:41:17 GMT
Hey guys. It's been a while since I've done one of these so I thought it was about time I made another pick. While looking through the list of previously tackled games I realised that this Game Club has been going for a while now, as a lot of games I had in mind had already been done.
Nevertheless, I chose a game that, although might not be obscure, is still great and something everyone should play.
Double Dragon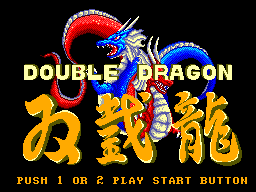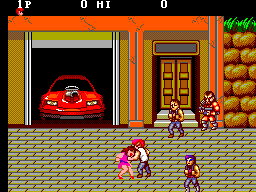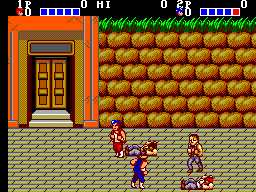 This game is one of my all-time SMS favourites as it brings me a great feeling of nostalgia. This is one of the first games I had on the system and I remember playing it a lot with my dad and my brother. I definitely recommend playing it with 2 people to get the full experience.
As most of you might know, this a port of the classic arcade beat'em up. I think Sega did a great job with the conversion and in my opinion, is infinitely times better than the much-lauded Nes version. It's got a lot more playability due to the responsive controls and excellent range of moves.
The goal in this game is to save your kidnapped girlfriend from a gang of thugs. To do this, you basically beat the living crap out of everyone. Simple, but fun. There's plenty of variety though as there are a host of different moves, weapons and bad guys.
For one of the system's earlier titles, I think the graphics are top-notch. The bright colour palette, the decent-sized sprites and detailed backgrounds really immerse you in the game. The music is great and although it's not the catchiest, it's easily recognisable. The sound effects are fine and fit in well with the game. In general, the game runs very smooth and is very easy to pick up and play.
If you can, play this game with a friend as it doubles the fun. Getting cheap shots in on your mates is always a laugh and the end battle to get the girl is epic (well I think so). Hope you guys have fun playing this classic, especially those who are fans of fighting games, as this is one of the best on the system.