Post by Transatlantic Foe on Nov 1, 2017 18:40:09 GMT
Here it is, November's Game Club...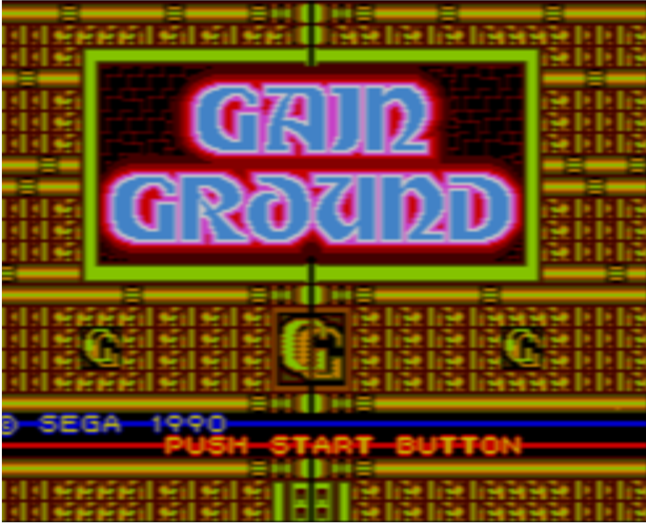 I was torn here, between this and a couple of old favourites. But we've had a lot of games picked off the back of nostalgia, so thought I'd go with this - a new favourite!
I first found out about this game through the Mega Drive collection on PS360, gave it a spin and got hooked right there. I can't really say why I enjoyed it so much, but it's surprising how unique it is - I haven't played anything like this before or since. It might not look like much, with its tiny sprites and often drab environments, and it can feel quite sluggish to move your characters around - but it's devious to play.
Naturally I checked out the SMS version and it has loads of unique stages. The character roster has been cut down a bit, but the absentees are just duplicates whose special attacks can only fire straight upwards - so nothing important is lost. Also it keeps 2 player co-op! Player 1 gets male characters while player 2 gets female ones, but it's purely an aesthetic difference between the male/female version of each type of soldier.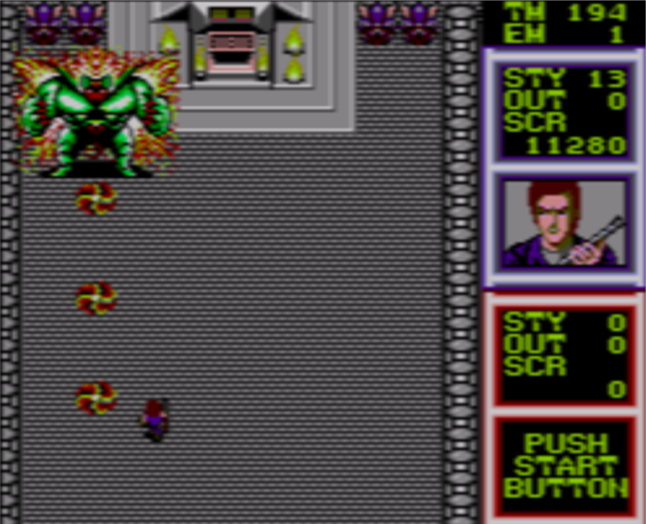 Controls:
D-pad - 8 way movement
Button 1 - primary fire
Button 2 - secondary fire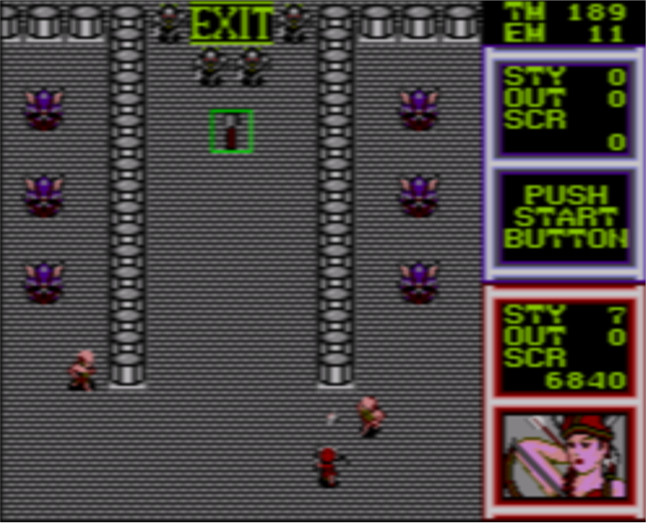 It might look like a single screen version of Commando/Ikari Warriors, but it's actually as much a strategy title as an action/shooter. You see, your objective is to build an army of soldiers - each one has different primary and secondary fire abilities for different situations. Often you'll need to shoot over walls, or hit enemies higher or lower than you - only certain troops have these abilities, so make sure you look after them! Speed is sometimes of the essence, so be mindful of getting stuck trying to make a run for it with a heavy gunner. Range, firing rate and damage also vary! For good measure, soldiers are right or left handed - use this to your advantage to shoot around obstacles or out of a boss' firing line.
To build up your forces, you'll see square icons on many stages. Pick one up and take it to the exit, and you'll have an extra soldier for the next stage - different icons indicate different soldier types. If you take a hit, don't worry - your wounded becomes an icon and you can recover them by taking them to the exit. Careful though, only one wounded at a time - so if you get hit on a rescue mission you lose the first wounded soldier! Fortunately you can drop anyone who started the stage as an icon and many times as you have troops remaining to mount a rescue.
At the beginning of each stage, scroll left and right to pick which soldier to send out. Do you want to sprint a rescued soldier to the exit or do you need to clear out an elevated enemy position first? Pick the right one for the job and get on with it, as the timer is running. If they make it to the exit or get hit, pick another to try again!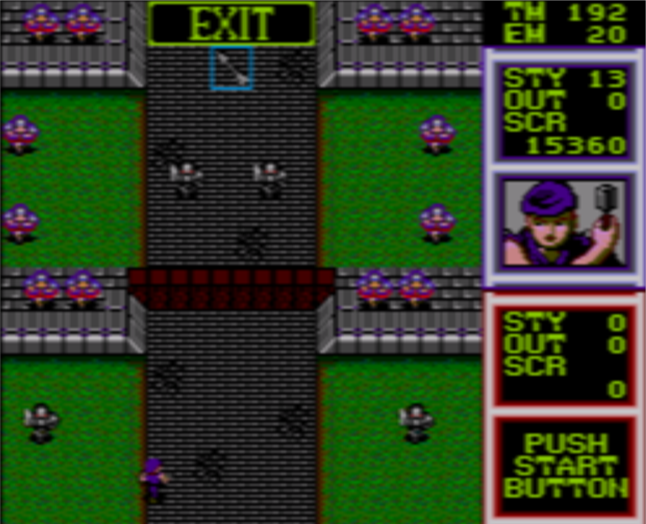 You have two ways to win each stage:
1) Kill all enemies
2) Get all of your troops (STY) to the exit (not viable if you've built up a large army)
Mind the clock (TM), because if time runs out you'll proceed to the next stage but only with the troops who made it to the exit (OUT)! Also any icons left on the stage are lost when you clear it - so whether you're going to kill everything or make a mad rush to the exit, be sure to rescue everyone first.
There are 5 rounds, each with 10 stages. Stage 10 is a boss fight and has no exit - so no running away from it. Plus no exit means no recovery, anyone hit by a boss will be out for good. You can replay stages 1-9 (up/down at the "next stage" screen) to build up your forces - well, for the first three rounds anyway because there are no extra soldiers in rounds 4 and 5!
You'll need to build up your troops because in order to win, you will need to make sacrifices. Learn who you can rely on to maximise damage, even if you must send them to their death. Bleak I know!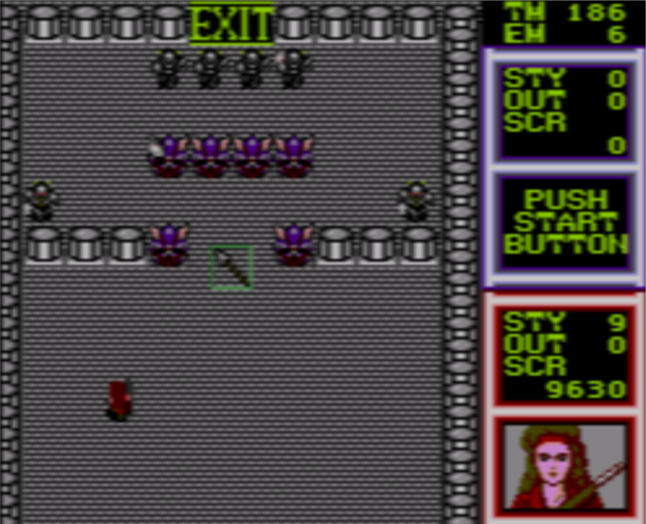 Beginner tips:


* The game tells you how many enemies are in the stage (EM). It says 16 but you can only see 6? Watch out for ambushes and reinforcements!
* Take time to try out all your soldiers and see what their primary and secondary fire is like, repeat stages to build up your army if you have a bad run!
* Don't be afraid to retreat! Enemies won't always chase you and will stop firing if you're out of range. Probe the enemy's defense patterns and find a way through - but be mindful of the clock!
* The viking archer character is fast, has long range and can shoot high/low - take good care of these, they can give you easy wins but can leave you in trouble if you get them all killed!
* Don't like a character? Send them out first to see what the stage has to offer. The ninja's secondary fire only affects snakes (they rarely show up) so is largely useless and great cannon fodder!
* Stage 3's boss constantly spawns smaller enemies who can take a lot of damage, you'll run out of time trying to fight them but they're slow so take advantage of that and focus on the boss!